Balak, Guardian of the Crystal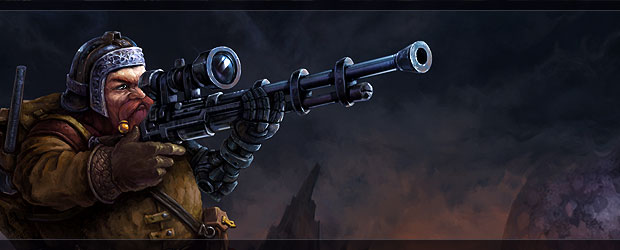 Immortal Profile
Name:

Balak, Guardian of the Crystal
Class Role:

Single target Ranged DPS
Attack Type:

Physical Damage
Ability Type:

Physical Damage
Offensive
Defensive
Difficulty
Statistics

Attack Damage:

48 (+2.80)

Attack Speed:

0.621 (+0.024)

Attack Range:

205

Move Speed:

112

Armor:

2 (+0.10)

Magic Resist:

4 (+0.10)

Max Health:

375 (+75.00)

Max Mana:

180 (+30.00)

Health Regen:

1.2 (+0.14)

Mana Regen:

0.65 (+0.11)
Target Sighting

(Q)

Mana Cost:

50/70/90/110/130

Radius:

N/A

Cooldown:

25

Cast Time:

0.15 Seconds

Type:

Direct Target

Duration:

N/A

Range:

205
Description
Passive:
Increases attack range by
(15/20/25/30/35)
, also while the ability is on cooldown.
Active:
Target enemy is wounded, removing and blocking any stealth or invisibility effect while increasing incoming attack damage by
(5%/10%/15%/20%/25%)
for 5 seconds.
Dynamite Throw

(W)

Mana Cost:

80/100/120/140/160

Radius:

90

Cooldown:

20/19/18/17/16

Cast Time:

Instant

Type:

Ground Targeted

Duration:

N/A

Range:

???
Description
Balak throws a stick of dynamite at the targeted position. All enemies in the area are stunned for 0.75 second(s), take
(80/110/140/170/200)
(+0.8)
physical damage and have their attack speed slowed by 25% for 6 seconds.
Premium Powdered Bullets

(E)

Mana Cost:

60/70/80/90/100

Radius:

N/A

Cooldown:

14 Seconds

Cast Time:

Instant

Type:

Self Buff

Duration:

6 Seconds

Range:

N/A
Description
While active, Balak's weapon attacks become AoE burst, dealing weapon damage plus
(20/25/30/35/40)
physical weapon damage to the primary target and
(30%/40%/50%/60%/70%)
of that damage to nearby enemies.
Headshot

(R)

Mana Cost:

110/125/140/155/170

Radius:

N/A

Cooldown:

120

Cast Time:

1.25 Seconds

Type:

Direct Targeted

Duration:

N/A

Range:

600
Description
Fires an aimed shot at the target enemy immortal, dealing 100+
(250/300/350/400/450)
attack damage and silencing them for 3 seconds.
Lucky Shot

(D)

Signature

Targeting Type:

Directional Cone

Targets Affected:

Enemy Units

Channeling Time:

3.5 Seconds
Description
Fires a barrage of bullets in the targeted direction that deal 62.5 +
(+12.5 per tactical level)
physical damage every half second. Enemies within melee range of Balak will be knocked back by each barrage.
Ad blocker interference detected!
Wikia is a free-to-use site that makes money from advertising. We have a modified experience for viewers using ad blockers

Wikia is not accessible if you've made further modifications. Remove the custom ad blocker rule(s) and the page will load as expected.